China Delight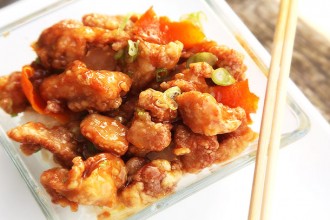 China Delight
The Best Chinese food in the Mountains
Experience fresh, authentic Chinese food just steps from the Yosemite Southgate Hotel & Suites. China Delight ranks highest among visitors to Oakhurst in online reviews.
Your Host, Danny Chung strives to deliver only the freshest ingredients with an extensive menu that serves a wide range of specialty dishes as well as everyday favorites.
China Delight offers a friendly environment and affordable prices.
Hotel guests can enjoy 10% off their entire order when they show their room key.
Call ahead for an order to go: 559.641.5888
Hours of Operation:
11:00 AM - 10:00 PM; Tuesday - Sunday. Closed on Mondays
Address:
40484 CA-41, Oakhurst, CA 93644
Phone:
-
Website URL:
www.chinadelightinoakhurst.com
Hours of Operation:
11:00 AM - 10:00 PM; Tuesday - Sunday. Closed on Mondays
Address:
40484 CA-41, Oakhurst, CA 93644
Phone:
-
Website URL:
www.chinadelightinoakhurst.com